Delivery
Berlin Delivery can be staffed as soon as there is Berlin Tower and Berlin Apron online. To open more than three stations on the ground Berlin Delivery is always required to be online.
Runway Assignment
The runway assignment is depending on the parking positions of departing aircraft. It might be necessary to deviate from this rule due to traffic. The task of Delivery is to assign the departure runways to the aircraft as efficient as possible at any time.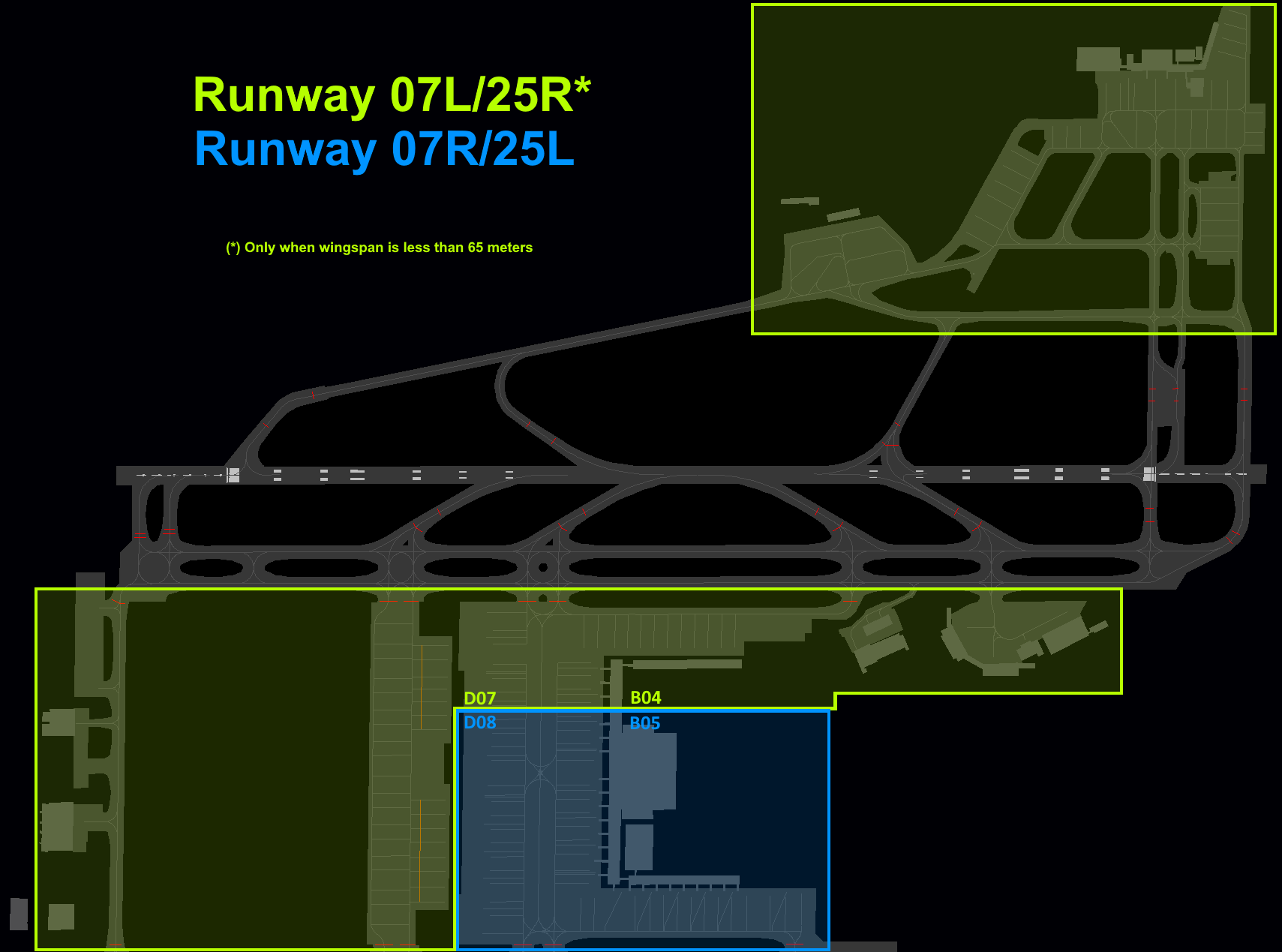 Departure Routes
All SIDs are RNAV only (excl. ROKMU1P)
All aircraft via SUKIP 1Q and LOGDO 1Q are required an RFL (Requested Flight Level) of least FL120
Datalink Clearance (PDC/DCL)
The service of Datalink clearances shall be provided at any time.
Invalid Routes / Old AIRAC
Invalid Route + old AIRAC installed
Assign old SID
Only applicable for flights via SOGMA, ODLUN, MAXAN, POVEL, HLZ
Invalid Route + new AIRAC installed
re-routing required
Only applicable for flights via SOGMA, ODLUN, MAXAN, POVEL, HLZ
Available re-routings:

SOGMA → SUKIP M748 SOGMA
HLZ → SUKIP Y206 BUREL P203 HLZ
POVEL → LOGDO Z20 MAG L986 POVEL
MAXAN → LOGDO Z20 MAG Z115 MAXAN
ODLUN → LOGDO Z117 ODLUN
All other invalid routes
Either complete re-routing or vectored / visual departure
VFR Traffic

VFR pilots are required to do their initial call on Berlin Delivery
Berlin Delivery provides pilots with information such as active runways and QNH
Berlin Delivery should create a F-Plan if not already done by the pilot (".am" command)

Coordinate every VFR aircraft with Tower (release by Tower required prior handoff to Ground)

Quicksheet