Departure
All sectors for Berlin Departure are dependent on the runway configuration at Berlin-Brandenburg Airport (BER/EDDB).
If there's only one Departure station online, the other Departure sector will also be covered
A second Departure controller should only connect with approval from the controller already being only. The same applies to position bookings.
| | |
| --- | --- |
| | |
| Sectors DBDN / DBDS during 07-Ops | Sector DBDN / DBDS during 25-Ops |
Procedures 07-Ops
Departure Routes
| | |
| --- | --- |
| | |
| SIDs 07L | SIDs 07R |
Departing traffic from different departure runways is independent as long as both aircraft are on a published procedure (vectored departures are not published procedures!)
It is Tower's responsibility to assure enough separation between Q and Z / B and K SIDs.

Special Procedures
Hoffmann-Kurve
Due to noise abatement procedures aircraft following a Q-SID out of runway 07R will perform the famous "Hoffmann-Kurve". Aircraft operators are required to fly an early right turn to the south after passing 600ft. Berlin Tower will transfer those aircraft as soon as they are established on the crosswind leg.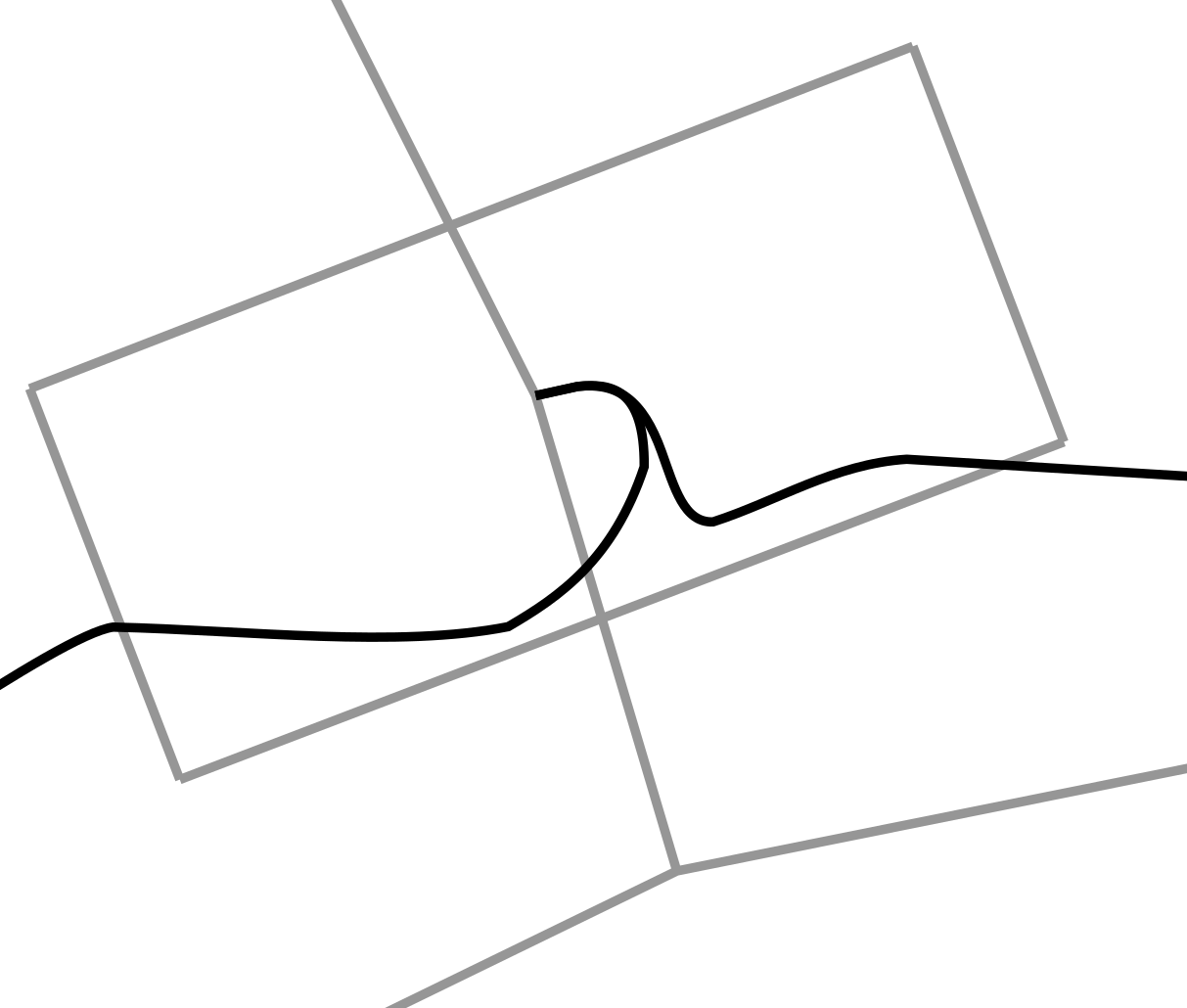 Berühmte Berliner Hoffmann-Kurve
Departing traffic following the LOGDO 1Q or SUKIP 1Q will have an initial climb of FL080. Special climb gradients are required in order to stay clear of arriving traffic.
DBAS4 Airspace
During 07-Ops Departure South will have a special delegated airspace inside the sector of Berlin Arrival South. This will ensure that departing traffic stays clear of any airspace of Berlin Arrival. This delegated airspace is known as the "DBAS4 Window".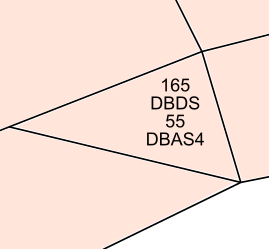 Sector DBAS 4
ED-R 146
Aircraft flying on the SUKIP 1K or LOGDO 1K are excluded from the flight restriction of ED-R 146. Departing traffic with an RFL below FL105 has to be transferred to Berlin Arrival North (DBAN).
Kreuzende Directs
Pay special attention to departing aircraft flying through the DBAS 4 Window (see above). It has to be assured that departing traffic will not leave this window below FL105 when getting a direct routing, in order to keep departing traffic clear of arriving traffic.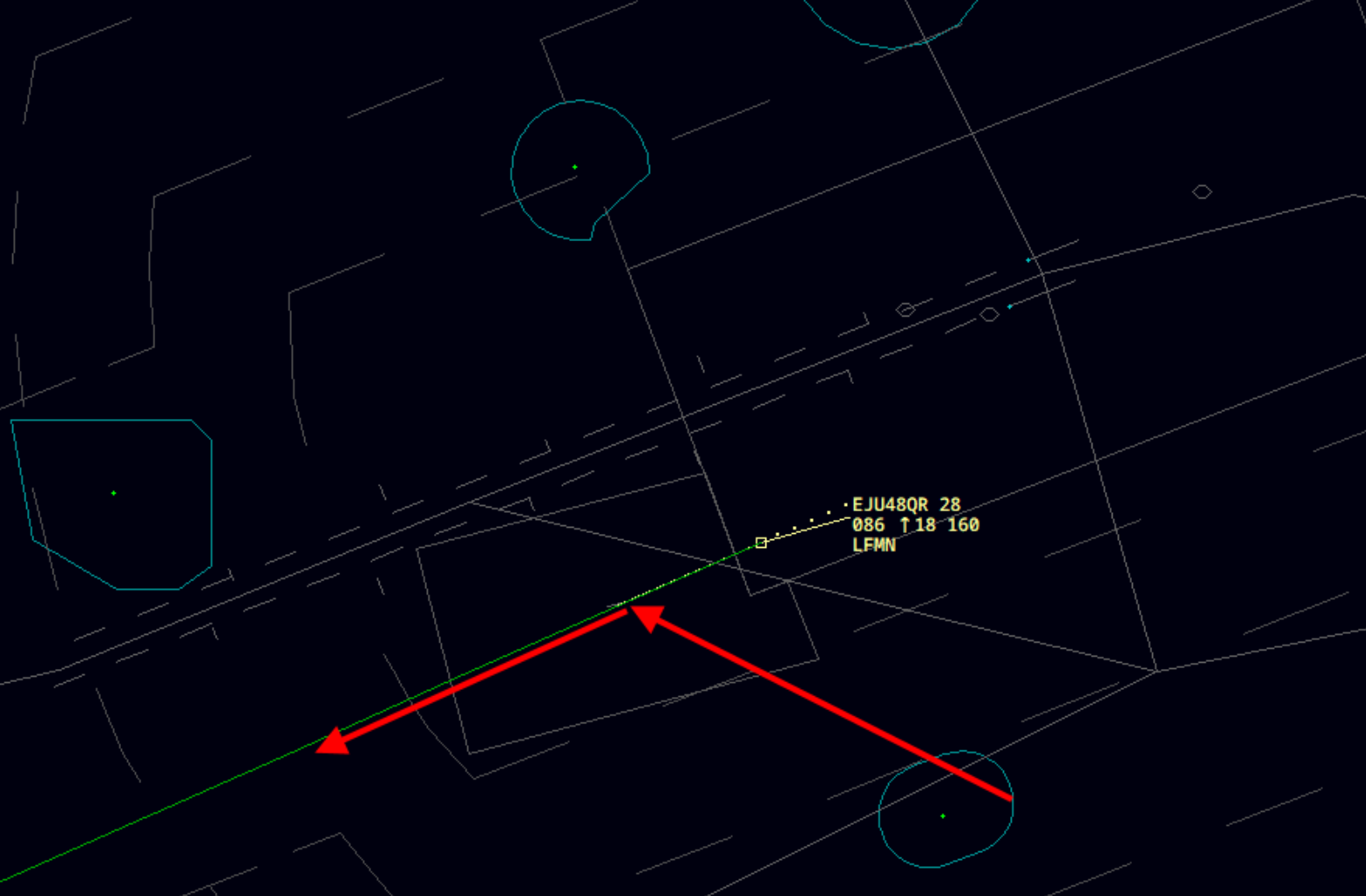 Potential Conflict Departures - Arrivals
Procedures 25-Ops
Abflugrouten
| | |
| --- | --- |
| | |
| SIDs 25L | SIDs 25R |
Departing traffic from different departure runways is independent as long as both aircraft are on a published procedure (vectored departures are not published procedures!)

Special Procedures
Parallel Departures to the West
During 25-Ops you will often face SUKIP and LOGDO departures flying parallel. It might be necessary to let the aircraft cross before performing the handover to the next station. It is helpful to do the crossing at low altitudes (earliest above 5000ft). Pay special attention to vertical separation.
Direct DB433
Usually, arriving traffic via OGBER will get a direct instruction to DB433. This crosses the airspace of DBDN and therefore needs a general or individual release for Berlin Departure. This normally doesn't cause any major conflicts because traffic will cross DBDN's airspace only at a tiny bit, in the vicinity of ED-R 146.
Handoffs from Departure to Center
Traffic on the same or crossing departure routes needs to have at least a minimum separation of 5 NM before handoff to Center. It might be necessary to give level-offs to aircraft to ensure separation during crossings.
(Potential) Conflicts shall not be transferred to Center at any time!
Departure
COPX
Routing
LVL
REL
Special Conditions
From
To
EDDB
GERGA
GERGA SID
FL160

climbing,

released

Handoff at FL100 whenever possible

DBDN

DBDS

MAR
SUKIP
SUKIP M748 SOGMA
BOR
SUKIP
SUKIP Y206 BUREL
LOGDO
LOGDO Z20 MAG
LUROS
LUROS SID
FLG
ARSAP
ARSAP SID
After coordination with Sector BOR, departures via SUKIP M736 SOGMA might be transferred to Sector MAR.
Tactical Directs
Routing
Tactical Direct
Special Conditions
From Sector
To Sector
LOGDO Z20 MAG L986 POVEL
POVEL
-
DBDS
BOR
PODER
ARR EDDK
DENOL
ARR EDDL, EDLN, EHBD, EHBK, EHEH

LOGDO Z20 MAG Z92 ABGUS

LOGDO Z20 M736 BARAP

MAG
-
LOGDO Z117 ODLUN
ODLUN
-
LOGDO Z20 MAG Z115 MAXAN
MAXAN
-
SUKIP Y206 BUREL P203 HLZ
HLZ
-
DBDN
GERGA SID
GERGA
-
MAR
ARSAP SID
ARSAP
-
DBDS
FLG
LUROS SID
LUROS
-
Departure-Split
During a Departure-Split, both sectors are not allowed to give instructions to aircraft to cross the other's sector. Coordination is always necessary!

Noise Abatement
Due to Noise Abatement Procedures, it is only possible to turn aircraft off the published procedure when above a certain altitude.
Jets: 5000ft
Props: 3000ft
Strausberg/Schönhagen
Strausberg (EDAY)
ATC Service by Departure North (DBDN)
Departures
Only during 07-Ops
IFR Clearance when Strausberg Information is offline
No ATC Service provided on the ground
Initial climb instructions need to be coordinated with Berlin Arrival
Arrivals
Only during 07-Ops
Supervision of traffic on the published procedure only
Clearance for the RNP approach will already be done by Berlin Arrival
No ATC Service provided on the ground (incl. landing clearance)
Schönhagen (EDAZ)
ATC Service by Departure South (DBDS)
Departures
Only during 25-Ops
IFR Clearance when Schönhagen Information is offline
No ATC Service provided on the ground
Initial climb instructions need to be coordinated with Berlin Arrival
Arrivals
Only during 25-Ops
Supervision of traffic on the published procedure only (potential conflicts with departures)
Clearance for the RNP approach will already be done by Berlin Arrival
No ATC Service provided on the ground (incl. landing clearance)
Report aircraft being on final to Berlin Tower (because of dependencies)