VFR Traffic
The top level of the airspace D control zone is 2500ft MSL. Above this altitude, airspace C covers this area around Hamburg within responsibility of Hamburg East/West Approach. As you can see on the map Hamburg has 8 Visual Reporting Points (VRPs). When entering or leaving the CTR please use the VRPs. State your desired VRP when contacting ATC. Cross VRP in Hamburg at 2000ft or below.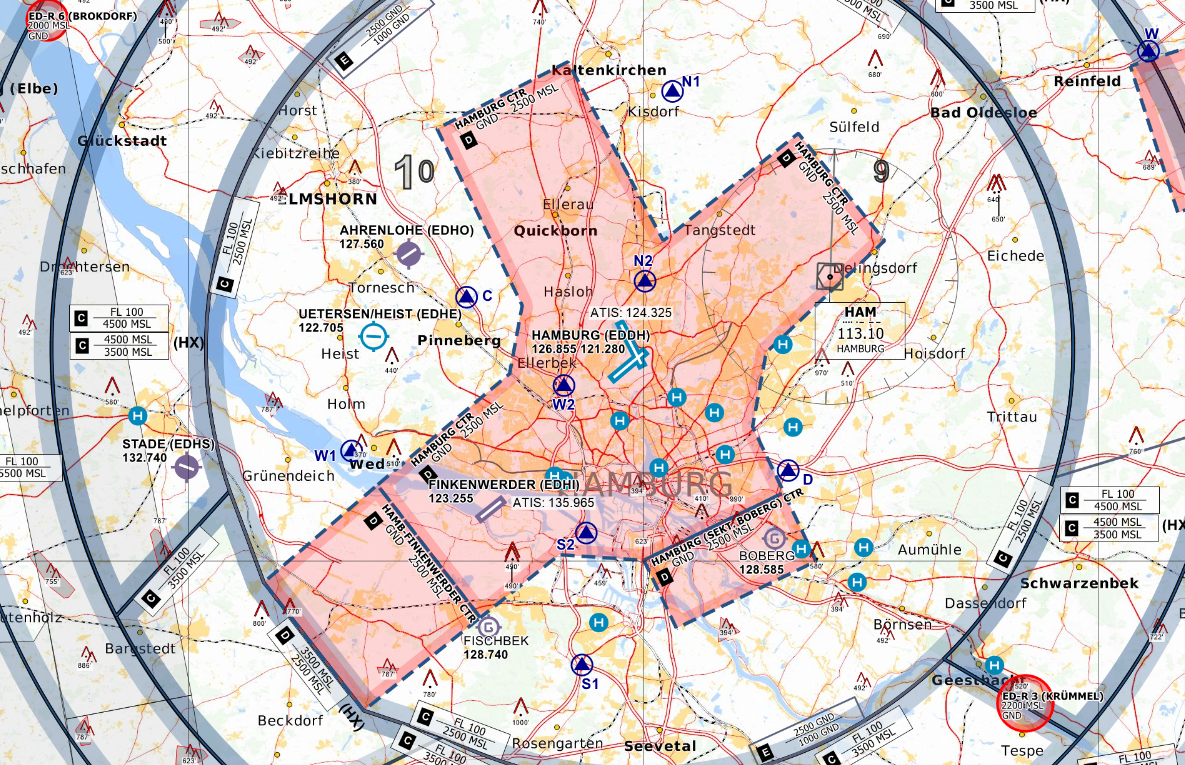 Controlzone of Hamburg Airport - © openflightmaps.org
VRPs W2 + N2: these reporting points are pretty close to the runways. Be careful and respect the current runway config. Possible landing, departing and go-around traffic.
Finkenwerder: In the west side of the controlzone is the Airbus Airport Finkenwerder EDHI. Traffic to and from Finkenwerder can cause critical situations in Hamburg. As VFR pilot be cautious while flying in that area, e.g. along the Elbe river.